Financial Resilience during COVID-19
The ongoing COVID-19 pandemic is causing severe financial strain on the whole of Singapore. To help the public deal with the challenges, the Institute for Financial Literacy is now offering an online session titled "Financial Resilience during COVID-19".
Book A Session Today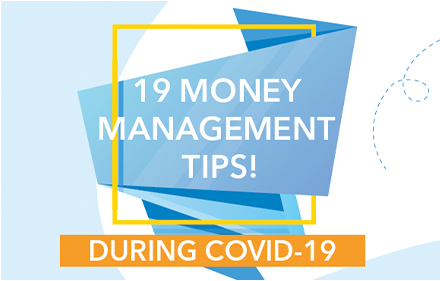 19 Money Management Tips During COVID-19
These are unprecedented times with COVID-19 having an adverse impact on the economy and households. We have come up with 19 tips to help you build financial resilience to see you through this difficult period.
Get Tips Now
Unable to attend the talk?
Click on the e-Learning video to know more.
How to budget during a crisis
Protecting you and your family
Conditions of use:
1. These videos are not for commercial use. You may not use our videos for profit.
2. You may use our videos for personal use or if you are from a non-profit organisation.
3. If you are using our videos for training purposes, please acknowledge the use of our videos and keep us informed.
Please email us at ifl@spi.edu.sg
For more e-Learning videos, please subscribe to our YouTube channel at: http://www.youtube.com/instituteforfinancialliteracy